Syosset/Woodbury Electrician & Electrical Repair Contractor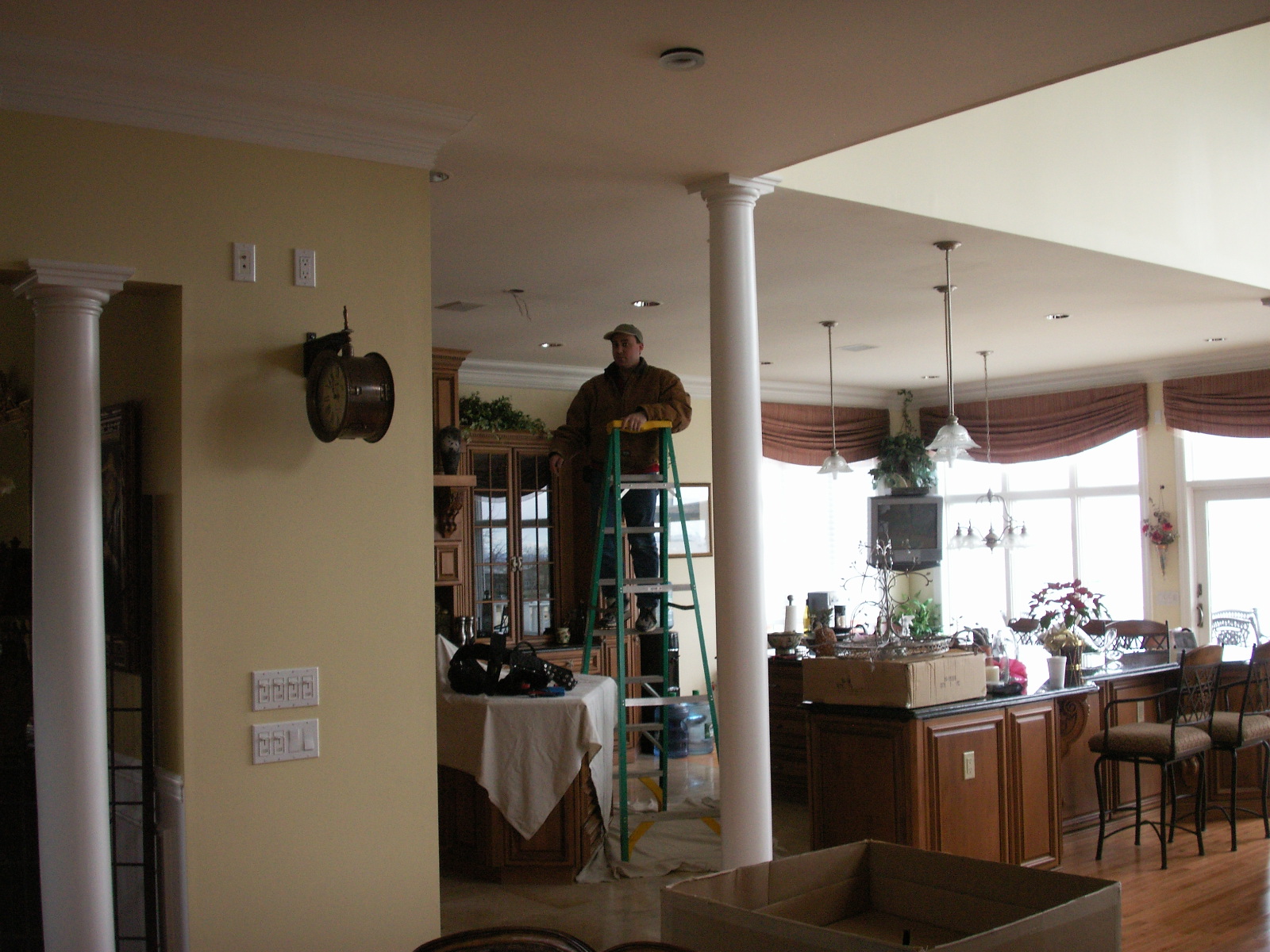 Safety always comes first, especially when it comes to your family. At sure line electric our primary goal is safety first and foremost. Each and every repair we perform is done by one of our certified and licensed electricians. No one is better in Syosset and Woodbury New York! Every home will have electrical problems at some point in time, without proper maintenance a small issue can turn into a disaster. Our licensed electricians will ensure that even the smallest of issues are repaired correctly. We understand the importance of repairing your home, we are home owners ourselves, and we want to ensure the safety of your home just as much as we do ours. Look no further than Sureline electrical , where safety is #1. Syosset and Woodbury electrician, and this is usually no cheap affair.
Syosset and Woodbury Panel Upgrades
An electric panel upgrade is an upgrade from the existing electrical pane to a modern unitl. With all the new appliances and technical devices we now have in our Syosset and Woodbury homes, we find that older homes might not have sufficient power available to handle the increased demand in a safe manor. Therefore, a "service change" is required. This includes not only an upgrade in your electric panel. But an upgrade in your meter socket and wire size between the meter and panel. Thus insuring your home can handle the increased energyload of todays modern world.
Syosset and Woodbury, New York Eletrical Repairs
At Sure Line Electric Group, our professional electricians handle all types of electrical work such as adding and trouble shooting existing wiring, appliance circuits, spa circuits, ceiling fans, cable outlets, dimmers, switches, and telephone/DSL jack. With all of the things that can go wrong, Sureline Electric make sure things go right.
Syosset and Woodbury Electrical Inspections
Here at Sureline Electric we know that you want an electrician that you can trust. Your home is an investment that we want to help keep in the best and safest condition possible. Your expert Syosset and Woodbury electrician understands this. We specialize in residential electrical wiring and repairs. We can fix any problem you may be having.
We offer emergency residential electrical assistance, so we are on the job as soon as possible when a problem occurs. No need to worry about trying to get a hold of an electrician and then wait for office hours. Just put us on speed dial and we will be there in a flash. At Sure Line Electric Group, we are here to help our customers maintain their standard of living and safety of their home.
Recent Syosset and Woodbury Electrical Tips & Articles

Landscape lighting is a home improvement trend sweeping the Syosset and Woodbury area and is one of the most popular features in outdoor home improvement. It is one of the most dramatic improvements you can make to your Syosset and Woodbury home ... [read more]

If you are contemplating a major remodel of your Syosset and Woodbury home, the addition of a room or garage, or a new kitchen you should consider upgrading your electrical .... [read more]

If you are looking for an Professional Syosset/Woodbury Electrician then give us a call today
at (631) 240-9663 or complete our request service form.