Commercial Electrician in Long Island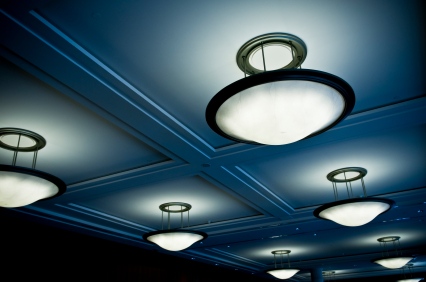 Your Long Island Commercial Electrician provides the same great client service regardless of the size of the company that we work with.
We are staffed, equipped and financially able to handle New construction, renovation, electrical maintenance, service & repair. Our professional commercial electricians perform any and all aspects of electrical projects. At Sure Line Electric Goup, we want you to focus on your business and we will focus on the electricity in your office. Whenver a problem arises, just give us a call.
Our Commercial Electrical Services



Basic Lighting
(Basic and sophisticated receptacle placement, twist locks, hard wires, disconnects, fans, florescent, and more)


Bay Lighting
(High bay, low bay, 100 w - 400w all voltages and types)



Building Lighting
(Metal Hale, sodium vapor, timers, and more)


Emergency Lighting
(Emergency battery backup units, exit signs, spot lights & more)


Troffer Lighting
(Drop ceiling fixtures, 2' & 4', high hats, strip lights, bay lights & more)



Networking Systems
(Simple to advanced networking systems, phones, faxes, CCTV and more)



Panels & Surge Protection
(We are experienced with 208 240 277  480 volt systems including 100 to 1600 amp panels, surge protection, transformer units and more)




Parking Lots & Entries
(Street lights, Parking lights, drive way lights, path lights, accent lights, post lights MH & SV building lights, and more)
Sure Line Electrical Group is Rated: 3 / 3
---
"Very happy with Sure Line! Clean, neat and very easy to deal with. They upgraded my service, now I don't know why I put it off for so long. They made it painless. I can now have my hair dryer and radio on at the same time!"

- Ms. Doreen O | Rated: 3 / 3
---
If you are looking for an expert Commercial Long Island Electrician then give us a call today
at (631) 240-9663 or complete our request service form.