New Hyde Park Electrician and Electrical Contractor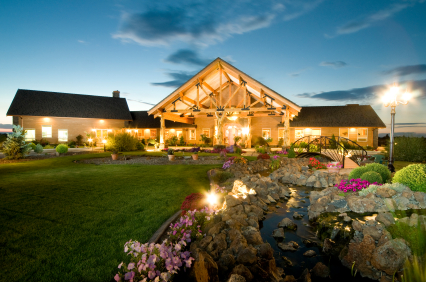 Electricity is a major component of our lives. We take it for granted that a wall will be electrified, that when we walk into a room we will be able to turn a light switch and have light. And as engrained as electricity is into our lives, few of us fully understand it. When something goes wrong with your electrical system, the chances are that attempting to fix it yourself is extremely dangerous. At Sure Line, we pride ourselves on hiring licensed, certified, professional technicians who can handle your New Hyde Park electrical needs and make sure that all repairs are done efficiently and safely. We'll always be forthright and direct about our pricing and the job we're doing, working with you every step of the way and leaving final decisions up to you.
Call us today to schedule an appointment and we'll send a New Hide Park professional electrician to skillfully tackle any of your electrical needs.
New Hyde Park Electrical Repairs
The electrical repairs we provide are top of the line, and that's because our New Hyde Park electricians are top of the line: professionally trained, licensed, and dedicated to your satisfaction. Whether you need rewiring throughout your home, a ceiling fan installation, or a panel upgrade or repair, our contractors can get the problem solved fast and accurately.
With extensive training and experience, our electricians will be able to find the source of your problem and do whatever it takes to eliminate it. We understand that when you have electrical problems, you need them fixed as soon as possible, and we've made it our business to ensure you get back to normal quickly. Call us today and see what difference a personal, professional touch can make on a job well done.
New Hyde Park Panel Upgrades
Depending on the electrical usage of your home and how old your panel is, you may require a panel upgrade or replacement. When you call for an appointment with one of our New Hyde Park electricians, we'll take a look at these factors, as well as the local codes and standards, and review your options with you to find the best course of action for your home. We'll never move forward on any job without your full approval, and we'll discuss everything with you and answer any of your questions. If you suspect you need an upgraded panel, call us today and we'll review your options.
New Hyde Park Electrical Inspections
If you're moving into or selling a home, making sure the electrical system is in shape should be a priority. Of course, wires are behind walls and up inside the ceilings, and to the untrained eye, everything may seem to be working just fine. One of our New Hyde Park electrical contractors can perform a electrical inspection at your home or office and let you know what problems there are and what may arise in the not-too-distant future. If any work needs to be done, we'll let you know and supply you with an honest estimate of the cost.
Recent New Hyde Park Electrical Tips & Articles
Landscape lighting is a home improvement trend sweeping the New Hyde Park area and is one of the most popular features in outdoor home improvement. It is one of the most dramatic improvements you can make to your New Hyde Park home ... [read more]
If you are contemplating a major remodel of your New Hyde Park home, the addition of a room or garage, or a new kitchen you should consider upgrading your electrical .... [read more]
If you are looking for an Expert New Hyde Park Electrician then give us a call today
at (631) 240-9663 or complete our request service form.