East Rockaway Electrician and Electrical Contractor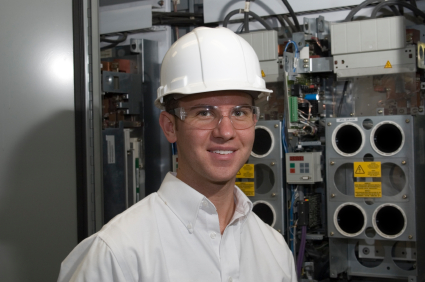 Electricity seems as natural a part of our lives as air and water, completely necessary and very rarely scarce. But for as often we use it, few of us really understand electricity or even the electrical systems of our own homes. So when your East Rockaway home is having electrical problems, it's important to hire a professional to take care of them, or you could be risking you and your family's safety. Our East Rockaway professional electricians are trained licensed contractors, so we can guarantee the work you receive will always be top quality. We'll always be upfront and honest our pricing, and we'll work with you through every decision we make so that you're not in the dark about any of our work.
For professional electrical service you can depend on, call Sure Line Electric Group and set up your appointment today.
East Rockaway Electrical Repairs
When you need electrical repairs in East Rockaway, Sure Line has professional electricians dedicated to quality service and workmanship. Our East Rockaway electricians understand how electricity works and how your home or office's electrical systems and appliances work together. They're professionally trained and licensed, so that we can guarantee a job well done every time.
Whether you need wiring repairs, are experiencing an outage, or have light fixtures malfunctioning, our electricians can handle the job. We can quickly and accurately pinpoint the source of the problem because of extensive training and experience, and we'll just as readily solve the problem. We know that when electricity problems occur, you want to get them solved as soon as possible and get back to your life. Our goal is to make sure that happens. Call us today and let us help you get back to normal.
East Rockaway Panel Upgrades
The electrical panels of many East Rockaway homes are old or outdated. The electrical needs of homes have changed in the 21st century, becoming more demanding, so it's important that your electrical panel is up to date. Your panel is where all of your home's electricity begins, and so making sure it can handle the amount of electrical flow you need it to is detrimental to your electrical system and to your safety.
Our East Rockaway electricians can rewire, upgrade, or replace your panel, depending on your specific needs based on electrical usage, and we'll make sure your panel is up to current local codes. Give us a call and we'll work with you to get you the service you need.
East Rockaway Electrical Inspections
Whether you're moving into a home, selling one, or just need to know the current state of your electrical system, our East Rockaway electricians can provide you with a thorough electrical inspection and let you know exactly what you need moving forward. We'll never perform any repairs you don't sign off on, and we'll be honest and upfront about every job.
Recent East Rockaway Electrical Tips & Articles
Landscape lighting is a home improvement trend sweeping the East Rockaway area and is one of the most popular features in outdoor home improvement. It is one of the most dramatic improvements you can make to your East Rockaway home ... [read more]
If you are contemplating a major remodel of your East Rockaway home, the addition of a room or garage, or a new kitchen you should consider upgrading your electrical .... [read more]
If you are looking for an Expert East Rockaway Electrician then give us a call today
at (631) 240-9663 or complete our request service form.